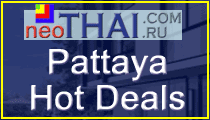 Offres spéciales, Réductions:
• Année de livraison - 1986
• Nombre de bâtiments - 2
• Étage - 12
• Distance jusqu`à la plage - 100 m.
• Piscine - commune

• Gardiennage
• CCTV
• L`accès électronique
• Internet - WI-FI
• Stationnement
• Courts de tennis

• Shop Restaurant Bar
• Jardin Aire de jeux
• Lave-linge

• Maintenance fee: 20 THB - m² - mois
Want to sell apartment in Jomtien Condotel? Click here >>>
Jomtien Condotel - Appartements
Jomtien Condotel
Jomtien Condotel is very conveniently located at the northern end of Jomtien Beach. Close to everything you could wish, restaurants, bars, taxi routes, sports facilities and of course the beach, and insulated by the villages from main road noise.
Direct access to Jomtien Beach / Dongtan Beach, through private walkways and gardens. Communal pool, tennis courts, car park, 24 hour security. A five minute walk to the PanPan Italian restaurant and a small shopping complex with rental cars and a 24h.Foodmart.
Jomtien Condotel - Photo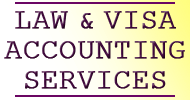 Progress Reports
Taux de change du baht de Thaïlande
THB
buy
sell
USD
31.23
31.93
EUR
35.41
36.61
GBP
39.96
41.84
HKD
3.89
4.16
JPY
28.22
29.5
January 18, 2019 15:34 www.scb.co.th